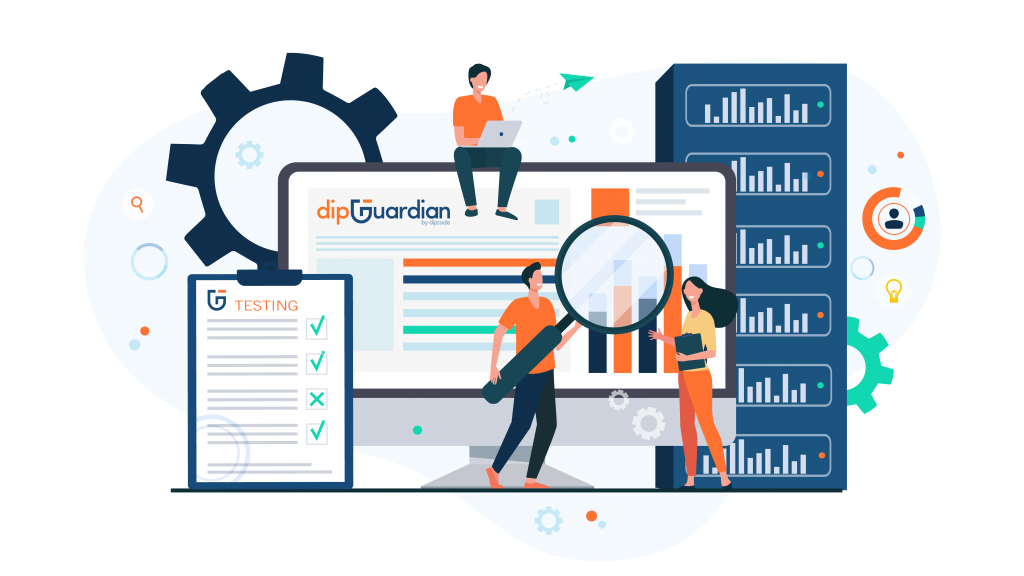 DipGuardian
Having an unsecured website can lead to the loss of sensitive data and compromise your users' privacy, which can damage your business reputation and diminish your online presence. The potential financial implications are significant.
DipGuardian stands for a robust WordPress website monitoring service emphasising cybersecurity, empowering our specialists to take the necessary steps to ensure your site remains secure—safeguarding your data and your brand reputation.
How does it work?
A plugin is installed on the website to enable monitoring with DG. This setup ensures secure communication so all tests, actions, and analyses can be conducted remotely from Dipcode's servers.
In doing so, Dipcode's expert technicians maintain a centralised oversight of all activities on your website, enabling prompt intervention whenever necessary.
Reports will be periodically produced detailing all the activities conducted on the website, encompassing updates to plugins, vulnerabilities that have been detected and addressed, and select SEO and performance metrics.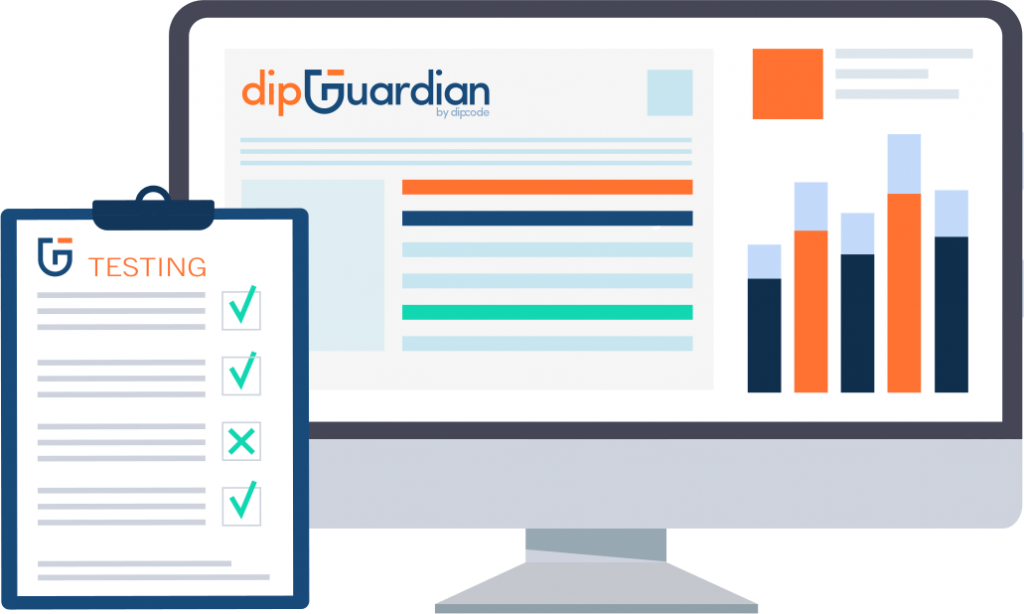 Protect the integrity of your online business
DipGuardian vigilantly monitors your website across multiple vectors, such as security, availability, metrics, and overall performance.

Security
Regular scans detect potential vulnerabilities on your website, including malware and other security threats. Our skilled technicians take action on each identified vulnerability.

Availability
DipGuardian will keep a watchful eye on your website, alerting you the moment it becomes unavailable. You'll also receive notifications when your SSL certificate and domain are nearing expiration.

Reports
Periodic reports collating all the monitoring data gathered by DipGuardian will keep you informed. These reports are customisable, highlighting the aspects you deem most important, and always feature a personalised analysis from a specialised technician. You'll receive these reports directly to your email in PDF format.

Performance
Performance monitoring encompasses user experience analysis on the website for mobile devices and computers, pinpointing areas for potential enhancement. The website is assessed and scored on a scale from 0 to 100, reflecting its performance level.

Metrics
DipGuardian is capable of integrating with Google Analytics and SEO plugins like Yoast. It can compile access statistics, page views, bounce rates, average time spent on pages, and traffic sources, among others, with these metrics being incorporated into the regular reports.
Interested in DipGuardian?
Send us a message with your questions. Protect your website before it's too late.